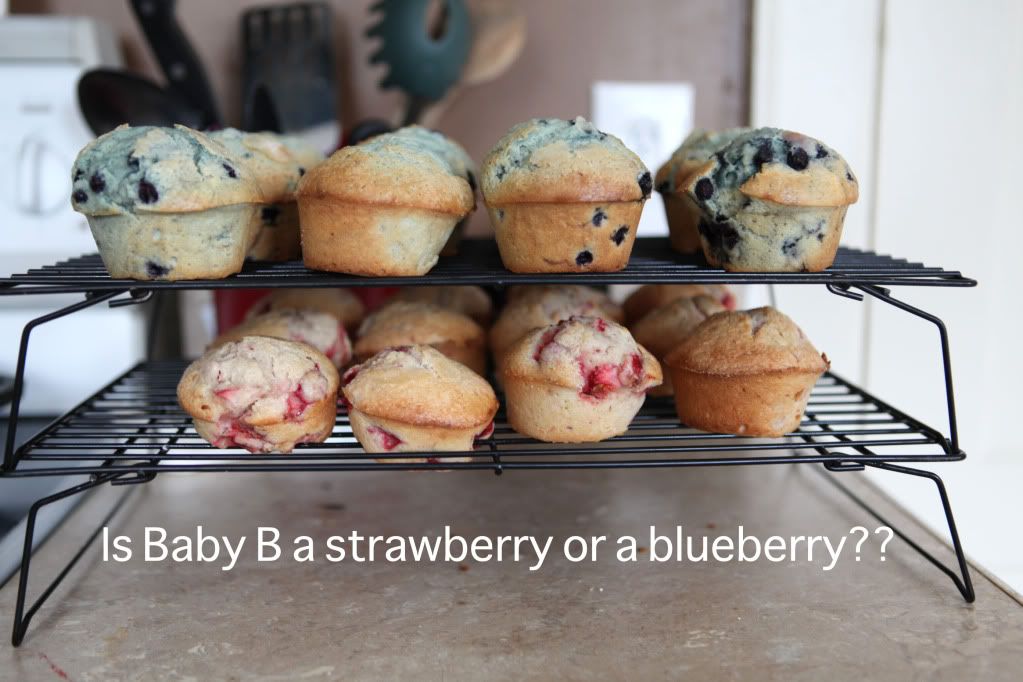 We wanted to be a little creative with the way that we
revealed Baby B's gender to my parents.
They stayed with Reid while we went for the ultrasound.
We decided to present them with a
blueberry

muffin if it was a boy
and a

strawberry

muffin if it was a girl.
We will be welcoming Eli Joseph Martin on July 26th, 2011 via scheduled c-section.
We are delighted to add another boy to our little family.