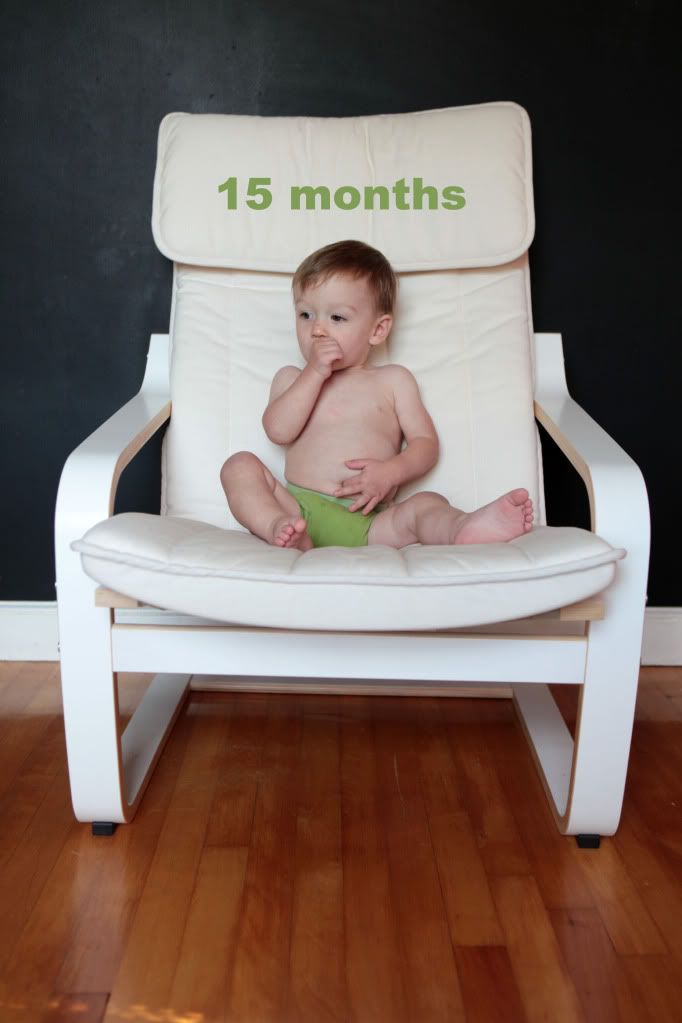 Happy 15 month birthday! You are soooo much fun to be with and you are learning new things every day. I love watching you want to understand things and how to do things. Here are highlights of what you are like right now.
Words you can say:
Key=keys or car or anything that moves
brrrrrr=car, plane, bus etc.
Mama (when he feels like it)
Eeeeeeeeee=Eli when very excited
Signs you use:
You Understand:
Out...even if we spell it
Bringing something to us if asked
You like:
Planes and anything that moves
Getting shoulder rides or back rides
Playing the guitar and drums
Daddy's wind up tractor toy
Eating cereal at Mormor and Papa G's house
Skills:
Turning the light switch on and off
Banging your chest like Tarzan
Putting a necklace on and off
Getting on and off of the couch
Sitting at the table for dinner
Don't like:
Dirt or sticky things on your hands
A lot of food including bananas
being left in the nursery at Moms group (but we're working on that)
We love you sooooooo very much Reid and we love to see you grow and learn. You are such a gift and bring smiles to the faces of the people who konw you and even ones who don't...like people at the grocery store. Keep being curious Reid, keep wanting to learn, keep being you.