We are so, so, so, so thankful that God gave us you Reid.
Mommy being able to stay home with you.
Family, our little growing one and all of our family members that we got to see today.
All the things that God has given us.
You did fairly well today. You missed your afternoon nap but you were still in a really good mood. You really wanted to eat the Thanksgiving food, that will have to wait for your second Thanksgiving celebration. :o) This evening was really hard. You were so overtired that you wouldn't go to bed. As much as it broke our hearts to hear you cry for 25 minutes, it was all we could do for you. We knew you needed sleep and finally you did just that.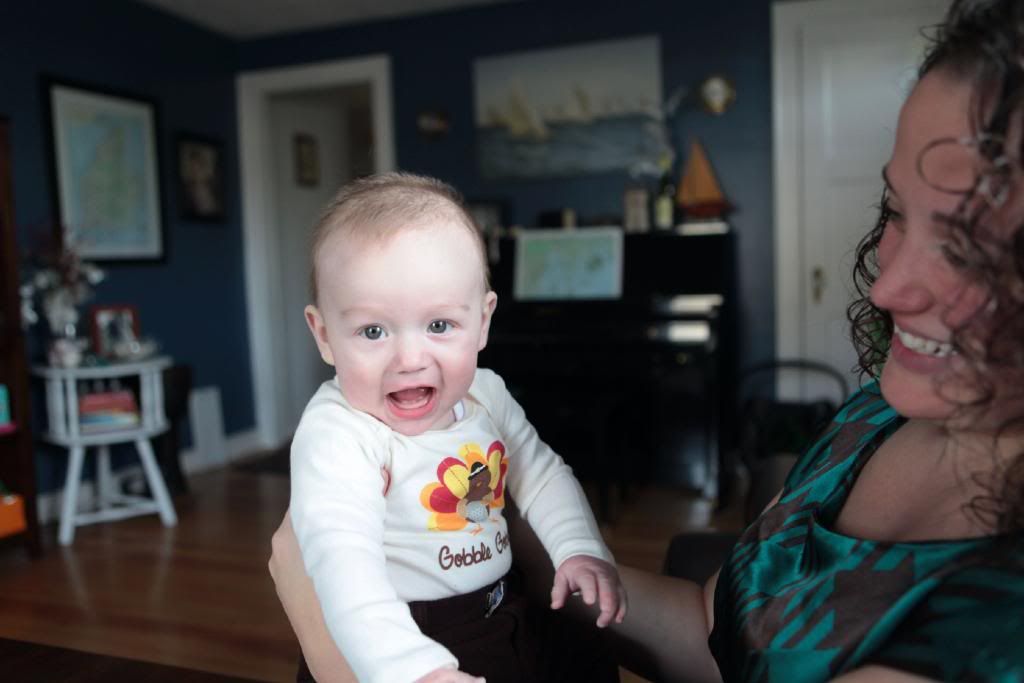 I love the pictures that Daddy took of us. Your "Gobble, Gobble" shirt is super cute! What a handsome boy you are!!