This morning at Moms group you and Lizzy kept kissing each other. You two were so funny to watch.
After Moms group we had a playdate with Kristel and Sam. We had lots of fun talking about babies and you and Sam liked "playing" together. We couldn't get a picture of both of you smiling...so here is the one of Sam smiling...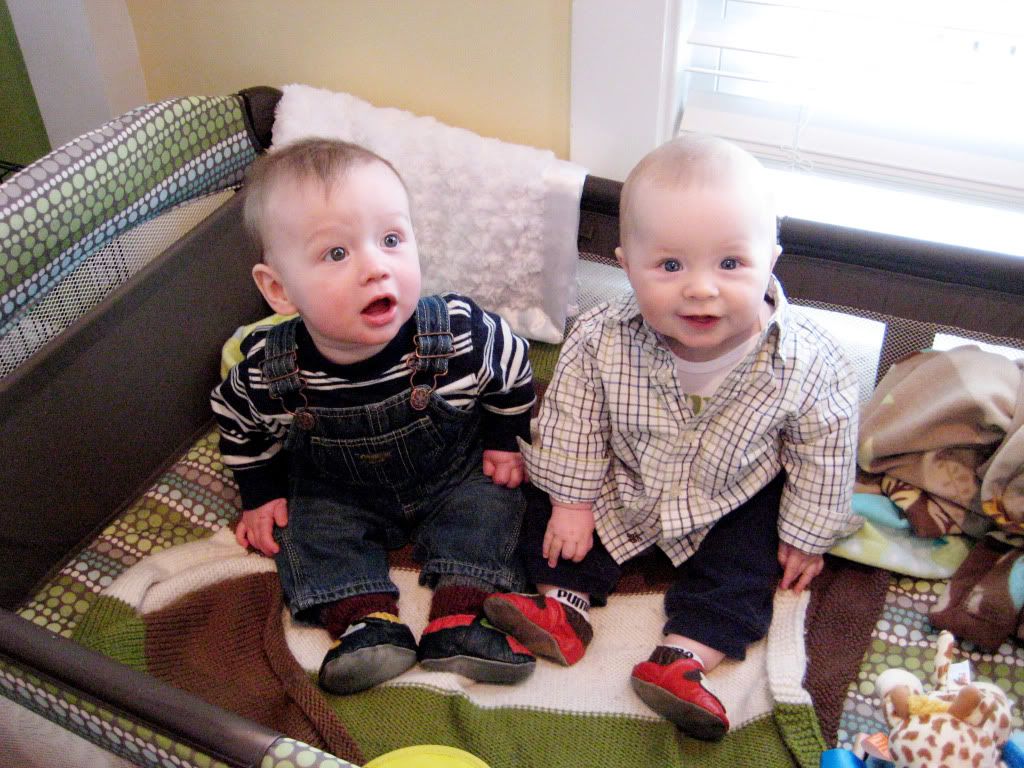 And the one of you smiling.