On Friday January 21st, My Grampy went home to be with Jesus. The last words he spoke to the nurse who was holding his hand were, "I'm ready to go home." Grampy served and loved the people whom God placed in his life and leaves a legacy of faith to his children, grandchildren and great grandchildren. I am going to miss him dearly and I wish (selfishly) that he could stay here longer so Reid would know him and learn from him just as I did.
Grampy always had an answer for any question I would ask him. I remember when I was younger asking about latitude and longitude, little did I know, that 2 hours later I would
FULLY
understand the concept. It's funny that somehow his gift of long-windedness never bored me. Follow the link if you would like to read his
obituary
.
Today's embrace the camera is dedicated to Grampy.
With me at my wedding...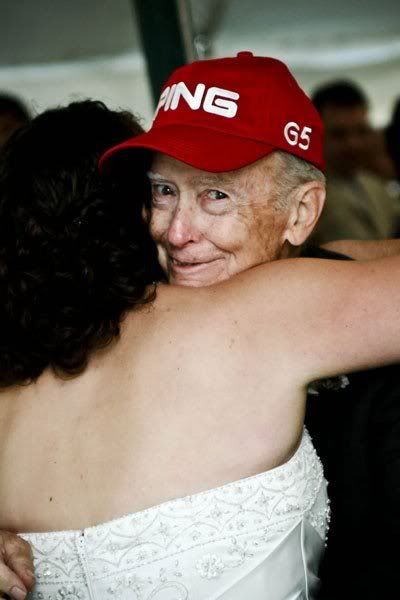 and with Reid