We visited Wolfe's Neck Farm today.
Reid's first trip was when he was only 3 weeks old,
so it was much more fun this time.
I just wish he didn't try to eat the fences....YUCK!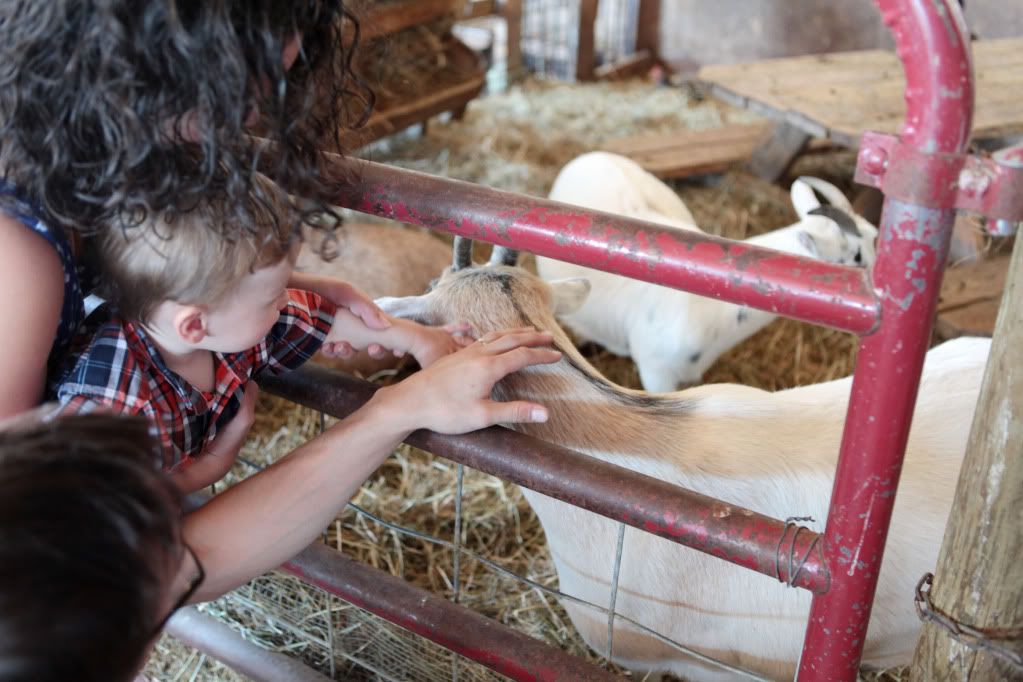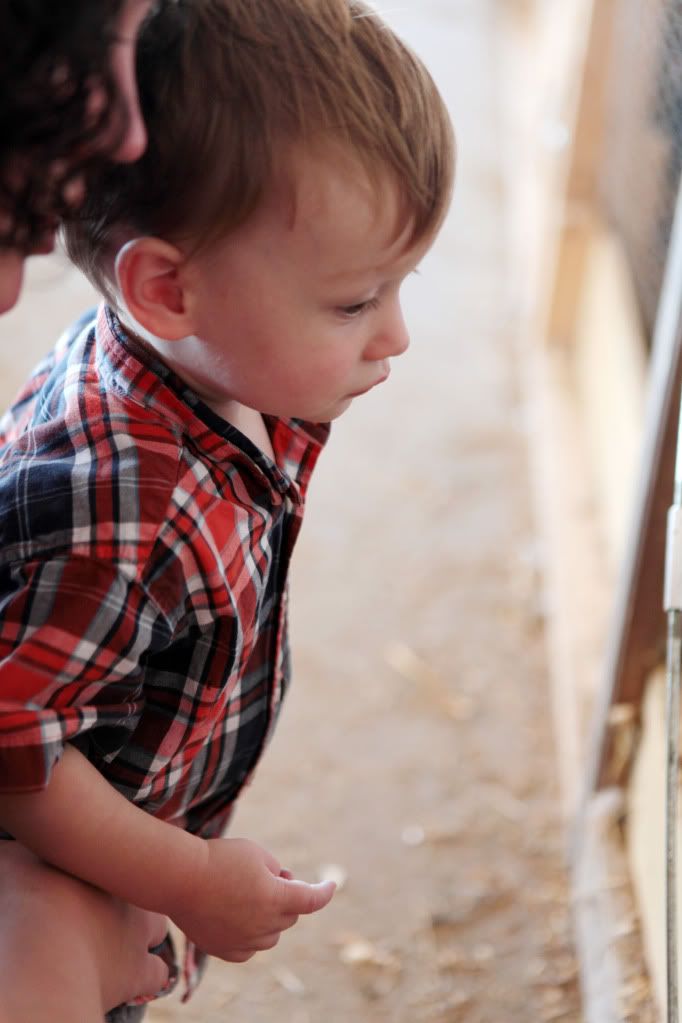 This picture makes me laugh. :)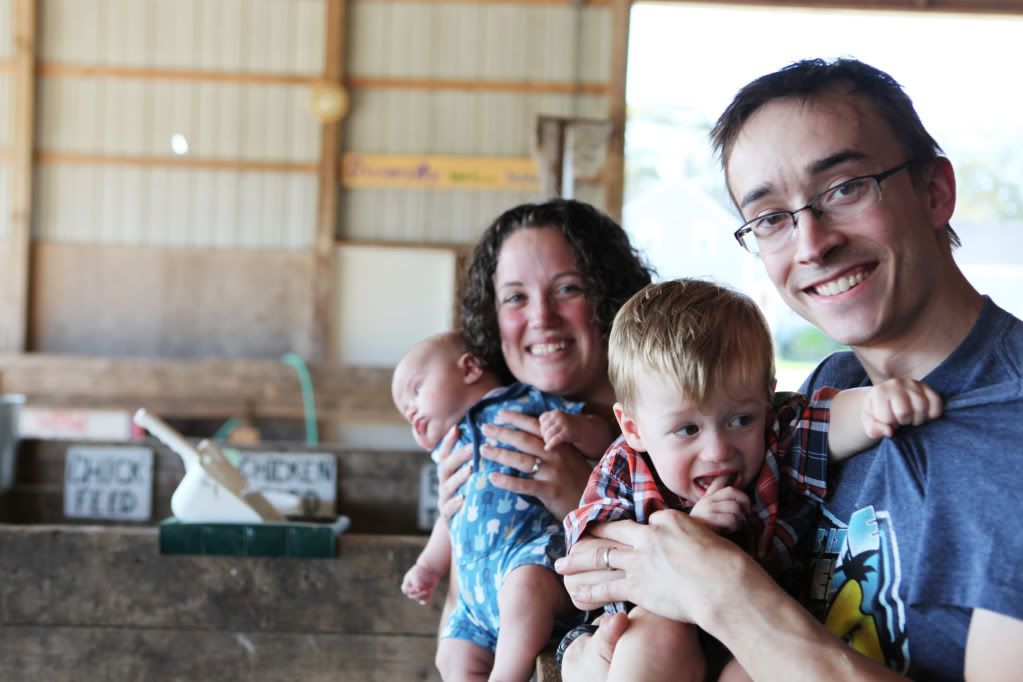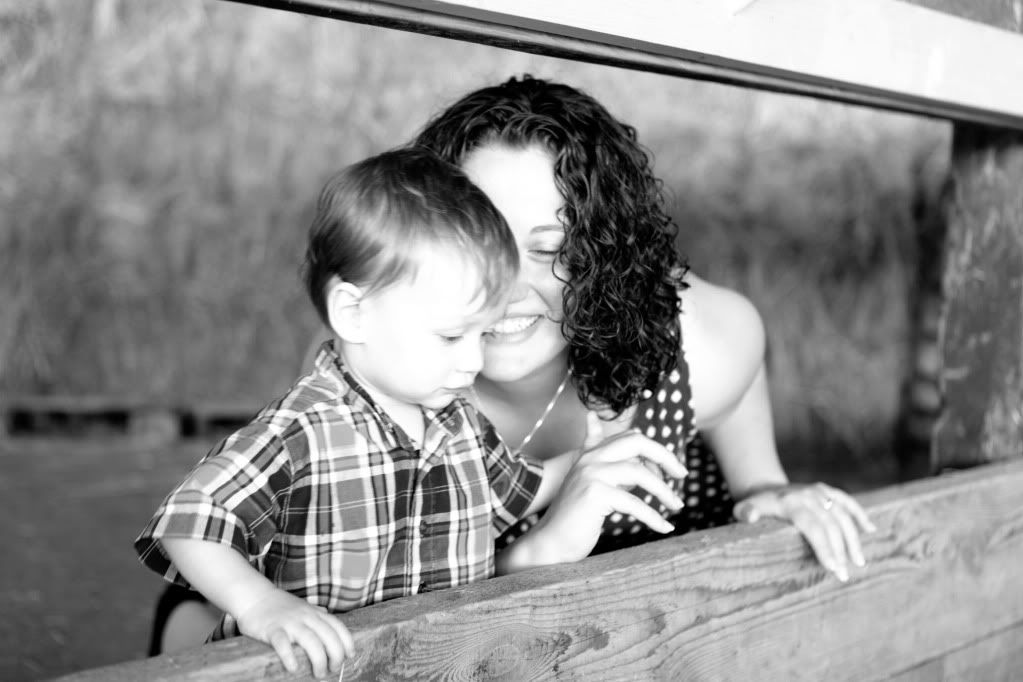 The tractor was a big hit.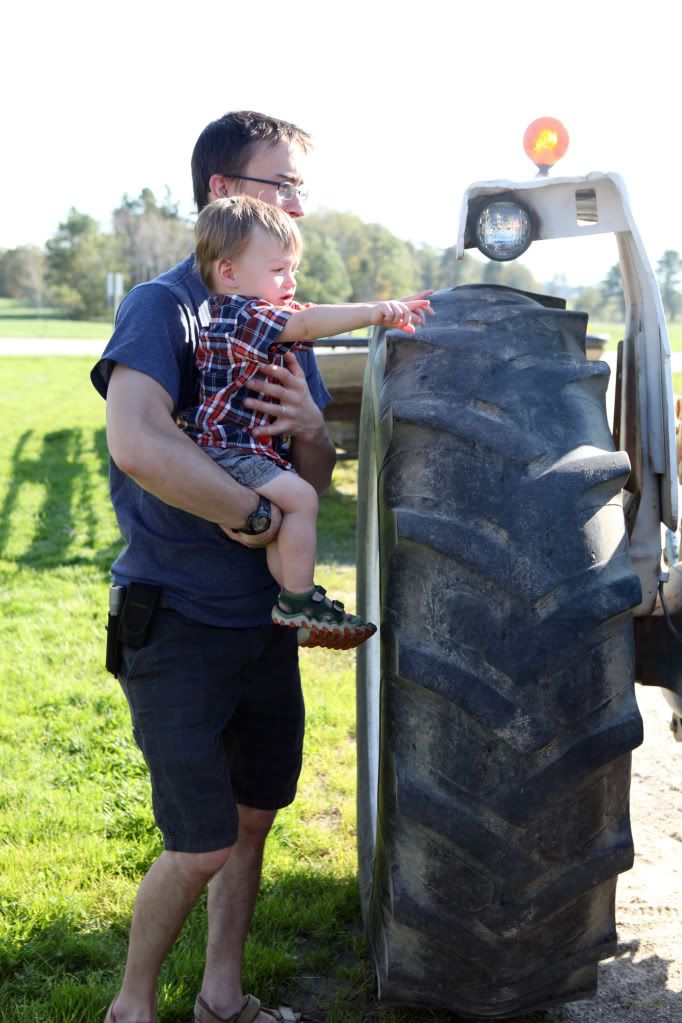 Reid really liked this goat.
Dad and Reid talked with the rooster.